---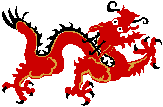 About Us
Mid East Judo Academy was founded by Edward and Grace Akiya many years ago. Sensei Akiya was a pivotal figure in judo and helped many people through his judo, myself included. Just before his death, he appointed me as the head instructor. The other instructors and I have tried to continue the club in his memory. Often guided by Sensei Grace Akiya, we try to maintain original Kodokan Judo.
We are a United States Judo Federation Club and are USJF certified instructors and black belts. All promotions are registered through the USJF.
So if your looking for judo for self defense, peace of mind, competition or just exercise, then come on in and give us a try. We would love to have you! Our staff of 6 instructors is waiting to train you in traditional Judo.
Mid East Cudell Judo Club is a Non Profit Group